Charity Fundraising by School Students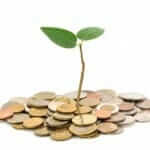 Whilst the focus of our company is often to help schools fundraise we are aware that many schools will choose to support a charty and fundraise on their behalf.  If you are on a PTA or represent a school and are looking for charities that offer resources for schools to help support their cause then read on.  If you are seeking opportunities to fundraise for your school then we have a range of products that can help. Alternatively we have collected together a list of UK charities that provide help to schools to support their charity.


Royal Marsden

The Royal Marsden Cancer Charity have a page on their website dedicated to explaining how schools can help with their charity fundraising (click on the image on the right for more details).  They also publish an excellent A-Z of fundraising ideas for Schools.
CLIC Sargent
CLIC Sargent are another charity that has created a very good A-Z of fundraising for schools.  Check out their list and website here.