Personalised Project Planner
We know that it can sometimes be difficult or confusing to plan a project like ours so we have built an interactive planning tool to help you plan out your project. You simply need to enter a few important dates for you and your school and our system will create a customised project planner for you including important dates and steps so you can plan well ahead. If you want a copy of your project plan to keep then just fill in your details on the right hand side of the page and a copy can be emailed to you. Running a
Christmas card fundraising project
has never been so easy!
REMEMBER : THIS PLANNER IS ONLY TO BE USED AS A GUIDE. IF YOU HAVE ANY SORT OF DISCOUNTS (SUCH AS AN EARLY BIRD DISCOUNT ETC) THEN THIS PLAN MAY NOT TAKE ACCOUNT OF ADDITIONAL DEADLINES YOU NEED TO ADHERE TO.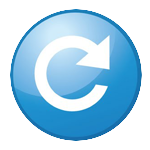 Set your school specific dates and times
Delivery of cards to school :
Half term holiday start date
Half term holiday end date
Time for parents to order
Time for children to draw their designs
Your Personalised Project Plan
About our project planner
Our interactive project planner is designed to help you understand the various stages in our christmas cards for schools project. It assumes that we will always take the full amount of time to produce order forms and print your cards, gifts tags and thank you note paper. Therefore whilst we believe it provides a useful road map for the progression of your project it is sometimes possible to complete projects slightly quicker than the planner suggests. The suggested dates are not meant to form a strict timetable but rather to give you an understanding of broadly when certain actions should be taken to ensure you hit the deadline you are expecting for provision of the final cards.