Welcome to our range of products designed exclusively for school leavers.  What better way to commerate a students graduation from a school than with a keepsake that they can treasure forever. We offer a range of school leavers gifts at varying price points which can be purchased as a gift for the leavers or used as a fundraiser, it's entirely up to you. Our range of school leavers gifts includes: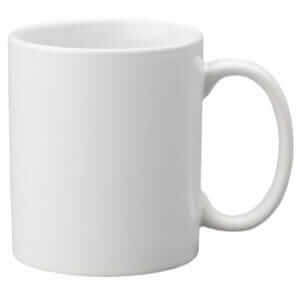 Personalised School Leavers Logo Mugs
These are a great choice of gift for school leavers. Our 10oz school leavers mugs can be personalised with your school logo and a message of your choice to wish the leavers well in the future. An example mug is shown opposite but they are printed to order so if you want something different, just ask and we'll let you know if we can accommodate it.
All you need to do is send us the highest quality school logo you have available and we will setup the artwork to print the mugs for you. We will send the artwork to you as a PDF document so you can approve the final look of the mug printing before we produce your school leaver mugs for you.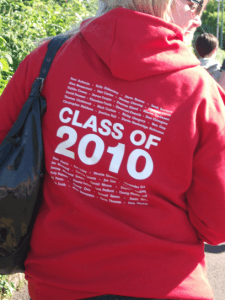 School Leavers Hoodies
In addition to our traditional range of printed products we also offer a range of school leavers hoodies, which are proving increasingly popular in the UK.
We offer a choice of 2 styles of hoodie, numerous colours and a range of suitable child sizes so you can create something truly unique for your school leavers.  Alternatively for a lower cost option try our school leavers t-shirts.
School Leavers Logo Autograph Books
Another popular item for school leavers are our school school leavers autograph books. A fun way to collect memories of your time as school. Every child has a book into which their friends and teachers and write a comment and/or sign their name. A fabulous keepsake of your child's time at school.  Available in a range of colourful designs, personalised and tailored to your school.  Designs can include children's names or a school logo/name.